Is there life after Bowie
Guest blog from Max Sonnaille
David Bowie, born David Robert Jones, lived a life of mystery centered around a career that spiked curiosity of us mortals. Alien personas aside, I think we could all agree on the fact there was something other worldly about one of the world's most iconic artists, which made it easy to say that he left our planet in a way only David Bowie could.
When the music video for "Blackstar", his first single from his last studio album of the same title, debuted on November 19, 2015, there were questions upon questions from fans like myself, that were overwhelmed with excitement, anticipating The Great Man's upcoming release – "Is Major Tom (a character introduced to us in Bowie's song, 'Space Oddity') dead?", being the most frequently asked.
Many of us noted how great he looked for his age, while some were quick to point out similarities to a variety of Bowie's previous works, such as his music video for "Fashion" (1980), the cult film classic Labyrinth (1986) and his film debut The Man Who Fell To Earth (1976) among the most populous comparisions. After the music video for "Lazarus", which dropped a day before he celebrated his 69th birthday, everyone seemed to question everything but Bowie's mortality, even though the video is quite eerie to view after his death.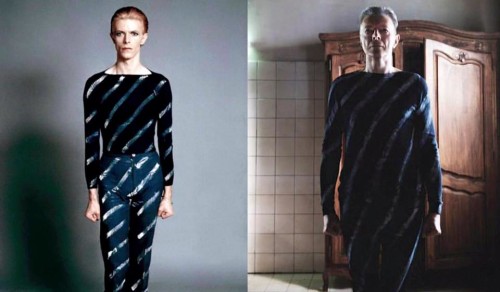 After that horrendous news broke – news some of us never thought we would hear, even though we KNEW that dreaded day would some day come – one of the first thoughts I remember having (after an overloading amount of grief) was that he was trying to tell us what was to come all of this time via his final music videos. Although this may be an unpopular opinion, "Lazarus" helped me realize that David was freed from the pain and suffering that happens when one has cancer. It was right there in the music, right there in the art. In my feeling of needing answers, I researched symbolism after I shed a countless number of tears during sleepless nights because anyone who is a fan of Bowie's work knows of his love of learning.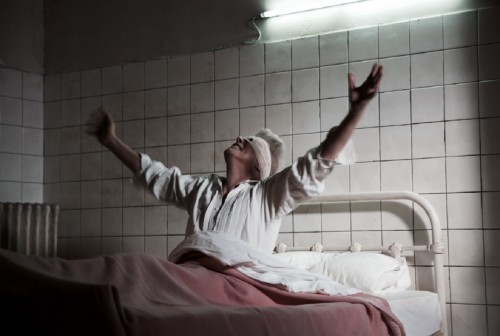 A standout visual in David's last two music videos, "Blackstar" and "Lazarus", is the black buttons that covered his infamous eyes via a beige headwrap, to which one could assume is his nod to Greek mythology. Ancient Greeks believed in placing coins on the eyes of the dead as a payment or bribe for Charon, the ferryman who carried souls across the river that divided the world of the living from the world of the dead. Though there is another tradition of respecting the deceased by placing coins on their eyes to ensure they remain shut. Meanwhile the scarecrows featured in "Blackstar" that are what nightmares are made of could have been another way David was trying to warn us of his fate, considering scarecrows are often a todem of death and fear, even though they contradictally symbolize hope and prosperity. With any type of symbolism, the connotation is perceived among its surroundings. The "Blackstar" scarecrows are angry and appear to be humanized by their sexually frustrated movements. They say that beauty is in the eye of the beholder so to help discover a possible answer to which meaning pertains to the scarecrows, ask yourself how they made you feel to determine whether it is a positive or negative visual.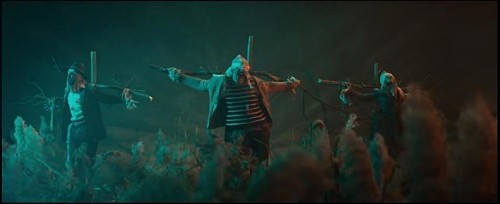 Although we will more than likely never have specified answers as to what messages Bowie was trying to send us, it is comforting to attempt to put the pieces together to see a clearer picture. Each death is unique – and The Man Who Fell To Earth was certainly going to leave us in a way we would not forget.
Watch Lazarus below
©nightMair Creative.com
all rights reserved
written by Max Sonnaille
Max Sonnaille is an artist, musician and part time actor currently living in Los Angeles. Check her out HERE