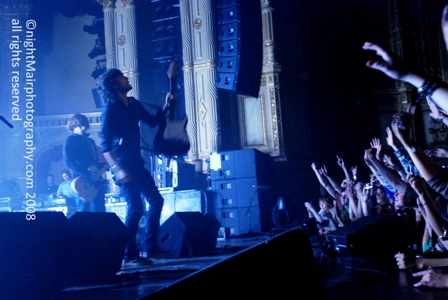 Please review our Submissions Guidelines FIRST if you wish to have us review your song/album/video, then fill in the form below, leaving NO blanks. If something does not apply to you please add 'n/a' to that box. Please do not submit if your genre doesn't fit our site – we won't review it.
We need links to listen to your music. Some bands ask for an email address in return for a free download and that's great marketing to fans, but we'd prefer not to be on your email update list. We also won't 'like' your Facebook page just to go listen to a tune you wish us to review – provide a Soundcloud, Bandpage, or similar link please.
We give priority to bands that have an online presence and are serious about a career in music, and generally say no to hobbyists. We give priority to bands with:
a buzz or active fan following -numbers dont matter to us but if you are the only one talking about your band we're going to say no

a site of some sort with the necessary EPK info including artist/band bio, artist/band photo, album cover or single's icon, link to Youtube or (decent) live video, etc
decent audio – if you recorded your album on a 4 track cheapie tape deck and it sounds like crap we're going to say no (and we're actually doing you a favour)
We'd also expect that our review would be posted by you/your band for your fans to read. A review gives you some measure of Press/Publicity. Having YOU sharing it gives us some measure of publicity. Cross promotion is a courtesy and is expected. If you/your band has no 'buzz' there is little point in being reviewed. If you/your band are hobby artists/weekend warriors, we put priority on artists who are trying to make a living with their craft.
Thank you for your interest. Look forward to discovering new, good music.
Please fill out all applicable boxes, thanks