Ryan Hoyle Exclusive Interview
drummer for Collective Soul
It's 1:58 pm and I'm sitting at a table at my local Starbucks nervously awaiting Collective Soul's drummer Ryan Hoyle. At 2:01 the door opens and he walks in, recognizes me immediately (which is amazing – our last meeting was long ago and lasted about 10 seconds), comes over and shakes my hand apologizing for being late. (Can you be late if its only one minute?). He asks if I need a drink, spots my iced tea, and suggests we sit out on the patio to enjoy the sun while we talk. I've come prepared for an interview, but over the occasional wafting aroma of his coffee (is that peppermint too?) we don't do an interview; we talk -he with candor and sincerity – no rock star ego here, and I leave feeling feeling that I've spent a great hour catching up with an old friend.
nMC: What inspired you to become a musician?
Ryan: It's funny, I see a U2 pin there (on my shirt pocket). That was a big deal for me. I remember hearing 'Joshua Tree' when I was about 10. I got a cassette for my birthday; Prince or Michael Jackson or something, and my mom wasn't going to have me listening to it, so my sister took me back to exchange it for something 'with more spiritual content'. She was using me to get the new U2 record. She popped the tape into Dad's truck on the way home and 'Where the Streets Have No Name' came on and … my mind was blown and still is! Later, I got the Rattle and Hum movie, and that was it for me. The whole allure of being in a rock band and making it as a team; that was where my first real influence came from – there was nothing cooler than that. They are the ultimate band to me.
But even earlier than that, I had some drummers in church who were really cool. They'd let me play after service and would give me pointers. When my dad passed away, one drummer gave me a set of drums and showed me a video of drummer Steve Gadd called 'Up Close'. That's what got me on the freelance side of things. When I saw Steve play, it made a 'forever' imprint on my brain. I guess that's why I've always pursued being a studio drummer. I just thought, 'yeah, its cool if you're in a band, and you make records every once in awhile, but I want to make records every day'.
nMC: Which do you enjoy the most; live or studio playing?
Ryan: Well…. (drawls the word out slowly)
nMC: Obviously Live you get feedback from the fans, instant gratification, instant results when you nail it. And an energy there with the other members of Collective Soul. But I imagine in the studio there's a lot of energy too, and you end up with a permanent record of what you did.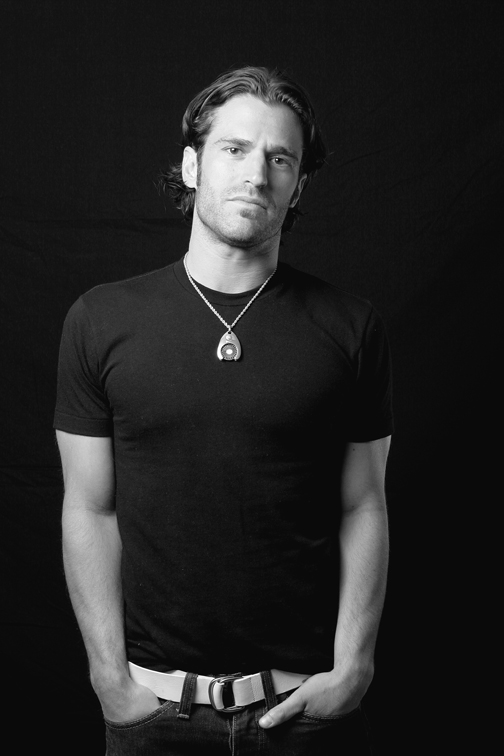 Ryan: That's a tough one to answer because I never want to sound ungrateful for the opportunity to play live but… I feel that recording is what I do well. It's what I love; it's my passion. In the studio it's all about results. The process may be whatever it has to be, but at the end the results have to be there. I love that about recording; that I'm constantly being challenged, constantly being thrown out of my comfort zone and asked to do something I might not think I can do, and I have to say 'Yes, you can. Why not? Let's go for it'. You're constantly being stretched, you're constantly working in ways you've never done before, constantly being expanded.
I love the process of recording, of using a recording studio as an instrument. I love making records. I love making tracks. It's like your own little garden –it's like children. You get to birth them, and you get to watch them grow and develop and take on a life, surprise you. Other people dig them, it's great.
Live? Often you're doing the same thing over and over. Often the conditions aren't optimum. If I switch again in my mind and say 'don't be such a whiner' then it's a challenge in that regard too, because you might be playing on rental gear – like the other night – I had a drum stool break in half and I had to figure out how to keep my balance and still keep playing. That's not fun. But at the same time you look out and you have a couple of thousand people who've rearranged their life to watch you play, and that's an incredible responsibility and that breaks my heart. I can't be so trivial as to be 'my throne isn't up to my usual standards'. It's pretty special… but to answer your question; I wouldn't say I like one more than the other… they both have their challenges and their buzz.
nMC: What do you think your greatest accomplishment is musically?
Ryan: (thinks but can't answer)
nMC: Something that you're really proud of or did really well at? Or is it that you get progressively better and don't notice?
Ryan: Honestly, without being… I'm enjoying the feeling of development. I think the best is yet to come. I don't know that I feel as accomplished as I do driven, which annoys some people around me (chuckles). I enjoy evolving and growing. I enjoy being at war sometimes, and being in the battlefield.
I'm really proud of each record I've done with Collective Soul; I'm really happy with how they turned out. I'm proud of the Home DVD (with the Atlanta Youth Symphony Orchestra); that was a beautiful snapshot of where we were at the time. I'm also proud of the DVD I did with Paul Rodgers. That's a big accomplishment for me I think; to be asked to be his drummer blows my mind to this day – it still seems fictitious. Those are things that are tangible and easy to remember because they're permanent.
Another thing I feel really accomplished about is building my own studio at my home in L.A. I just cut three songs for David Cook (American Idol winner) there. I'm building a list of really heavy clients that are coming there to cut drums and to think that this is my little joint – it's getting such an amazing response and I'm so excited to continue to open myself up to collaborate and create with new people.
nMC: Do you sometimes feel like you're dreaming and it's not quite real, or do you feel the other way – "I've worked bloody hard for this and I'm finally seeing some sort of pay off for it?"
Ryan: I feel both, very much. I'd describe myself as someone who works for what I've got but also in the same sentence I'd describe myself as someone who's constantly seeing miracles. Constantly. Every day. And those two things make up this beautiful dichotomy makes sense to me. Because I see miracles, I work. And because I work, I see miracles. They both swirl around together perfectly. It's why I get up in the morning; miracles.
nMC: What's on your iPod or CD player?
Ryan: (grinning) I'm listening to some **new tracks by Joel Kosche (Collective Soul's guitarist) that I'm very excited about. Joel and I recently cut some drum tracks at my studio; I can't wait for his new album to come out. I'm listening to Peter Bjorn and John, Broken Social Scene, the new Panic at the Disco record – I think it's marvelous. I'm always in love with and fascinated by Bloc Party, always in love with Kasabian; I can't get enough. My favorite band right now – I love Elbow. I'm digging the new Coldplay. Death Cab for Cutie, MGMT too.
nMC: You've played with Paul Rodgers and Collective Soul – is there anyone else that you'd like to play with?
Ryan: (brief silence) As you can tell, that's a tough question. I have a lot of passion towards music and I'm a fan of so many artists, that naturally my list would be a long one.
I would love to do a big Pop gig! I'd love to work with Beyonce, or The Black Eyed Peas. I love Rock, but sometimes it's nice to play something different, something a little more sexy. Something not so … (air drums to an imaginary rock beat), not so 'Point A to Point B', not so stiff and aggressive. Forgive the terminology but It's more circular, it comes from the hips; it's kind of sexy – it's not like Rock which is very masculine and very RAWWWR! (roars like a rock star), it's a totally different energy … I can't describe it, it's just different.
Robert Plant is someone I'd love to play with. I'd love to play with Paul Rodgers again – I loved playing with Paul. I think there are a lot of people I'm going to be playing for and I truly feel like I'm just getting started.
Copyright © nightMair Creative
All Rights Reserved
*Update – Ryan left Collective Soul around November 2008 to pursue his studio/session drumming, and was replaced by newcomer Cheney Brannon (who was replaced by 'touring drummer' Johnny Rabb about 2 yrs after that). Ryan now runs a very successful business Live Drum Tracks at Cave Studio in California, and has a ton of TV, movie, and international, national and regional artist cd's to his credit.