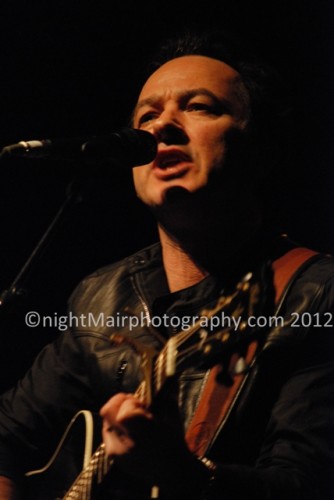 I usually start my concert reviews at the beginning but this time I'm going to start at the last thought that I had before the Rankins show ended. "The first time I saw The Rankins in concert was 22 years ago."
22 years ago was my first introduction to this amazing group – it started with seeing the video to Fare Thee Well on Much Music. Amazing black and white video with stunning videography and crisp clear vocals that were refreshing in a time of 'noise' and discord. The song swept me off my feet, brought tears to my eyes and when Cookie Rankin hit that note.. I lost it. When they were suddenly coming to Vancouver, I spent a month's wages (minimum wage back then was about 4 bucks an hour) and got into the venue – way in the back but it was so worth it. The melodies that the three girls were able to create with just their voices was spine tingling and Jimmy Rankin got the audience going with his brand of East Coast rock and roll.
Flash forward to tonight, and I'm now sitting in the third row from the front and the anticipation is heightened even more so – what are they going to sound like? Will they do all the favorite Rankin Family songs I'm so familiar with now? Who's going to open for them?
The show started on time, and under a lone spotlight, out walked Jimmy Rankin with a guitar, and a friend (Darren McMullen on accompanying guitar) to announce with some humor that he was the opening act!  For the next half hour, Jimmy filled our ears and imaginations with songs and tales between the songs, from his solo albums, including a few songs he's written with Country artist, Patrica Conroy. Jimmy's voice suits Country music and the songs were well written, and it was a treat to hear something uniquely different from him. Just before the break, Jimmy mentioned that World Vision was in the lobby and asked if we'd check them out while waiting for the main show.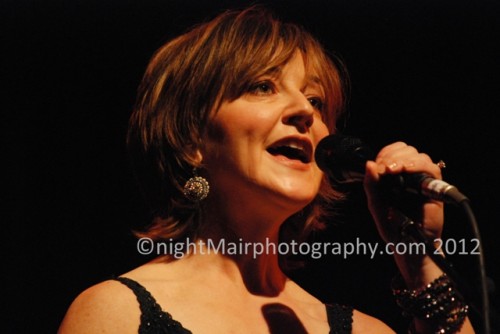 After a brief intermission, the main show! Cookie, Jimmy and Heather arrived to cheers and clapping and were smiling ear to ear. Raylene was absent and the others made their apology on her behalf, not saying specifically why she was absent but letting us know she was almost back on her feet recovering nicely. (Hopefully nothing too serious.) Joining the Rankins were Darren McMullen on guitar, Cathy Porter on percussion (amazing!), and Jamie Robinson  on bass? (couldn't quite see Jamie behind the massive speaker on our side of the stage).
The rest of the evening was delightful, inspiring and just a lot of fun! We were treated to some back history on some of the songs – Mull River Shuffle came about from an older relative who would come the 9 miles down the road to visit, have a little too much 'inspiration' and start singing the same odd phrase under his breath… the way that Jimmy told the story had us in stitches and it amazed me to think of him creating an entire song around this story.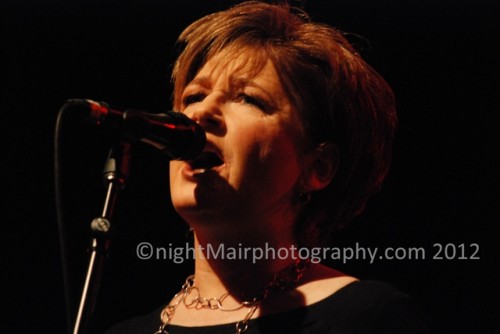 Cookie told us about another of their songs that a famous country singer wanted to record, and couldn't remember his name until well into the story (turns out it was Kenny Rogers). She was laughing, we started laughing, and it was endearing to see her smile light up like that!
Heather introduced one of the newer songs (didn't catch the name unfortunately) and prefaced it by telling of a young girl who they had met through World Vision years ago and who was promised to a much older man in marriage. When World Vision came to support their village, her father was so moved by the help that he broke the engagement, was able to put his daughter back in school and she is now a young woman who has plans on using her education to help her people even further.
We also found out that the 'girls' own The Red Shoe Pub in Cape Breton – we were invited! "If you come to Cape Breton, you can have tea with Rita, and come see us later that day for something stronger." I can only imagine!
The best was saved for last – a running medley of Rankin Family favorites and hits, including a few in Gaelic, Orangedale Whistle, You Feel The Same Way Too, North Country and others. The years  have been kind to the siblings – time has allowed them to hone their skills and has allowed them all to be more relaxed on stage. The girls voices are stronger than ever and hold such amazing power when hitting those high notes…
and then the one song I waited for all night… Fare Thee Well. And yes, it swept me off my feet even still… and yes it brought tears to my eyes, and in the nearly dark, I am going to imagine that  the three lovely people singing the harmonies on the stage might have been able to see that.
Find Gallery HERE
©nightMair Creative 2012 all rights reserved